To work or settle abroad in countries like Canada, Australia, New Zealand etc, you need to get a PR (permanent residency) visa that gives you the freedom to work, study, start a business or follow any profession that you like.
Here is the step wise process that you need to follow:

The first and the most critical step is to prepare for IELTS test and get a good score. IACT can help you prepare properly by providing a range of options including mock tests + postal coaching/ E-learning with add-ons like one-to-one trainer support of phone/ skype and written evaluation/ feedback of your test material.
Don't make this mistake!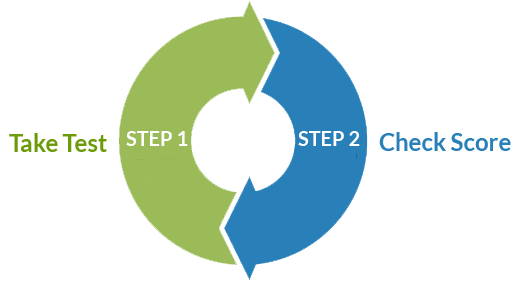 Many candidates make the mistake of just relying on self-study using free internet resources and following a simplistic cycle of taking mock tests, checking their score on Listening & Reading and then repeating this cycle. We suggest that you don't make this mistake!
Here are the disadvantages of self-study using free resources:
Free resources on the Internet are not structured properly.
You don't know where you stand in a competitive scenario.
You don't get proper explanatory notes or solutions for Listening/Reading.
You don't get feedback on your Writing and Speaking sections.
It is difficult to follow a disciplined practice schedule without a proper calendar.
And most importantly,

How do you know you are ready for the exam?
The Ultimate Solution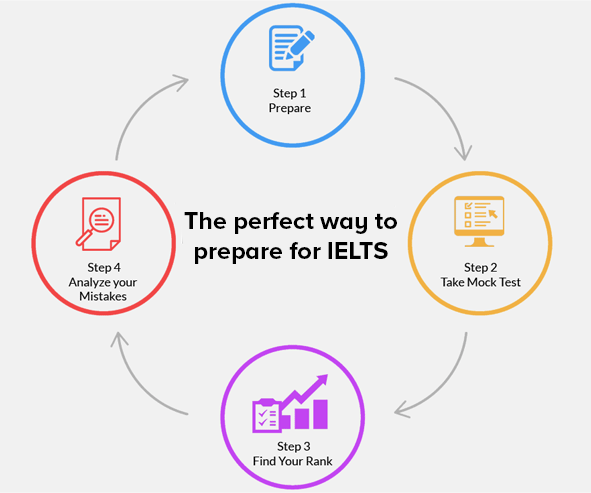 We suggest that you follow our recommended 4-step learning cycle in which you first prepare using our advanced learning material, then take a mock test, and then use our detailed analytics for the mock test to know your percentile rank and to analyze your mistakes. Once you have taken a mock test at home, you need to simply submit your answers in our analytics engine and you will receive a detailed analytics report that can help you to identify the issues and improve for the next mock test cycle.
With IACT, you can follow this cycle 8+ times and build a solid foundation to be ready for the final exam. And the best part is that our scoring algorithm will tell you whether you are ready for the final exam or not. If you are not ready, don't make the mistake of wasting your money by taking the exam and then getting demotivated when you don't get the right score.
Answers for all your questions
FREQUENTLY ASKED QUESTIONS